Our Wines Are Stories We Pour for One Another…
Honed by geology, reared in Oregon's incredible Willamette Valley, and nurtured by hand, La Biblioteca wines are stories we pour for each other. Winemaker instinct, thoughtful blending, fine French oak, and the magic of the land are the elements that create our delicious wines. La Biblioteca offers world-class Pinot Noir and Chardonnay to be savored by wine lovers — and storytellers — everywhere.
An Ode to Oregon
Not only is our wine a beautiful expression of Oregon, so is our label. Artist Carson Ellis incorporates many nods to Oregon's flora and fauna, found throughout the fields of the Willamette Valley. Her elegantly-crafted illustration includes: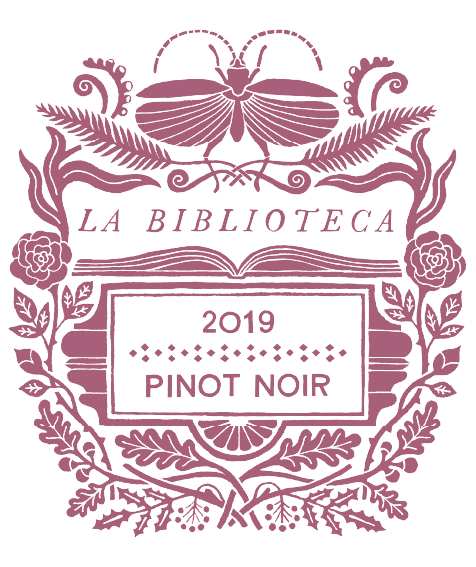 About the Artist
Carson Ellis is a bestselling children's book author and illustrator based in Oregon.
As the illustrator-in-residence for The Decemberists, Ellis has received several Grammy nominations for Album Art Design. Her editorial illustrations have appeared in the New Yorker and the New York Times. She is an occasional fine artist represented by Nationale in Portland, Oregon. Her picture book illustrations are represented by R. Michaelson Galleries.
GRASSHOPPER
Associated with fables in literature.
FOXGLOVES AND SWORD FERNS
Ubiquitous and wild.
ROSES
Portland is the City of Roses.
OREGON GRAPES
Berberis aquifolium
Oregon's designated state flower.
OAK TREES AND ACORNS
The magnificent giants of knowledge and wisdom.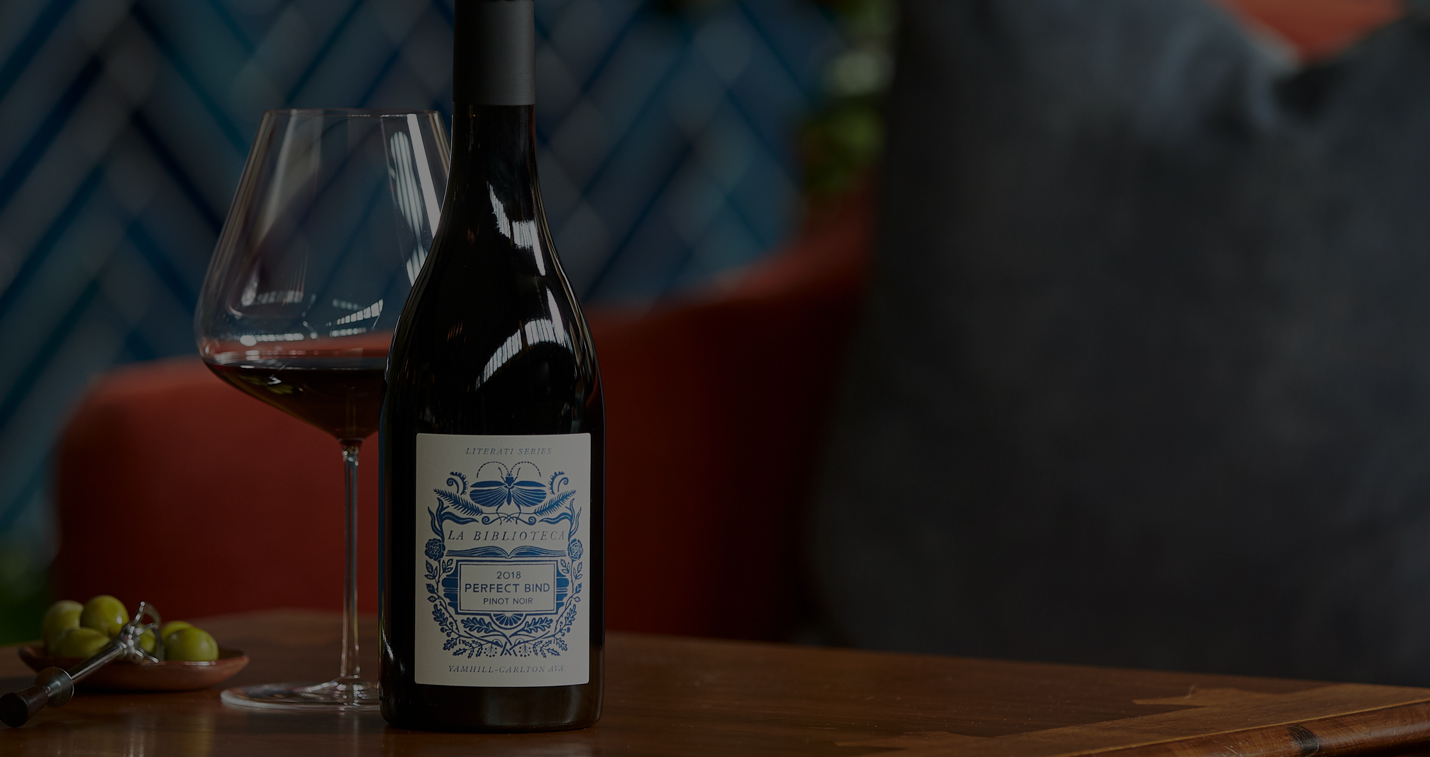 La Biblioteca Wines Are Born From Innate Curiosity, an Insatiable Thirst for Knowledge, and Our Desire to Tell a Story Only You Can Write the Ending To…
Our wines embody the spirit of the curious — language lovers, avid readers, intent listeners, and prolific storytellers — who are passionate in all they pursue. Within each bottle of La Biblioteca exists an endless library telling stories of timeless journeys, mystical places, and wild beauty. Open with care, because once you release the magic inside, our story becomes interwoven with yours. Share your magic wisely and write your next chapter with purpose and meaning.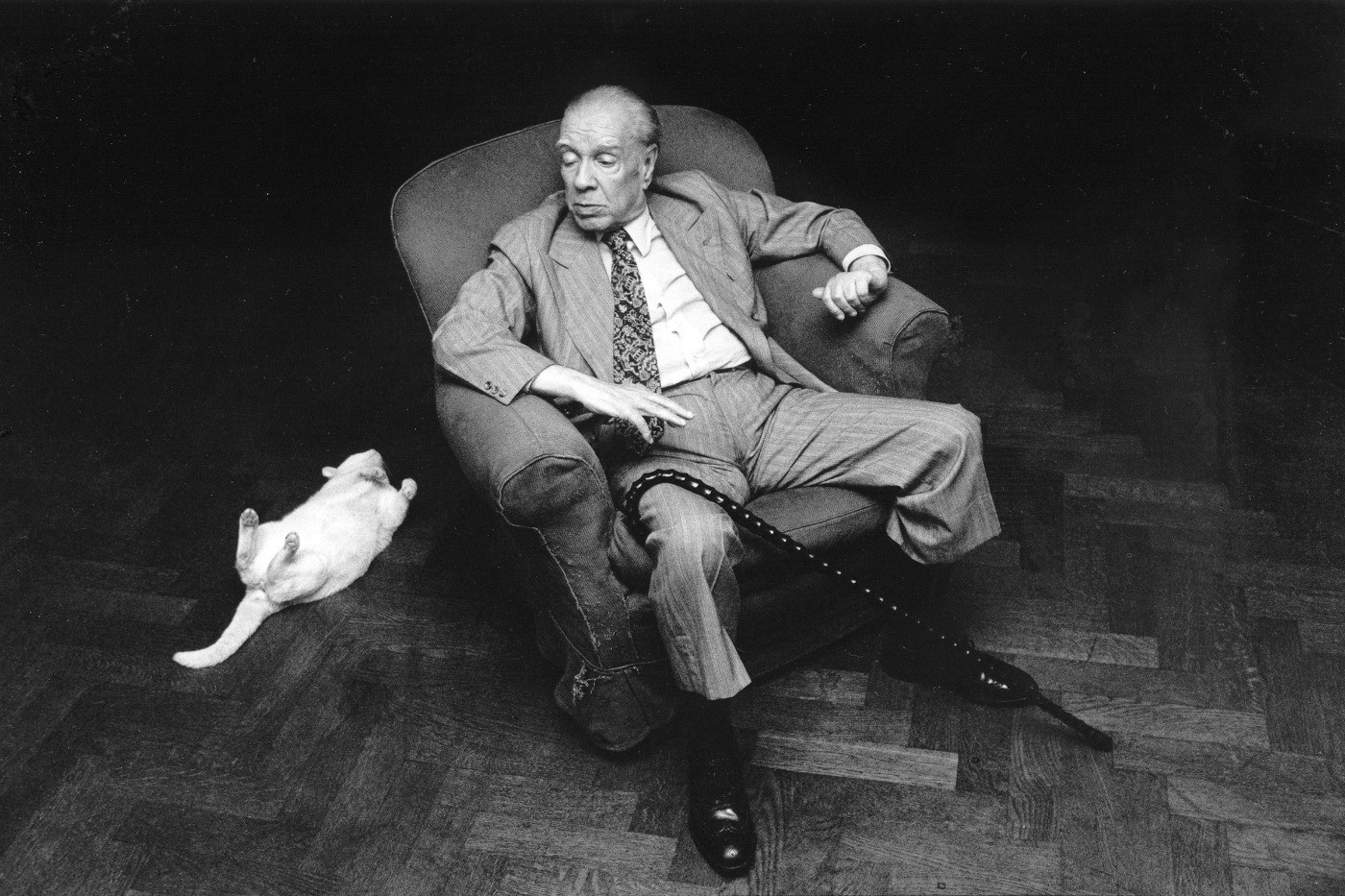 A Magical Library of Endless Knowledge…
Our name was inspired by Argentine author Jorge Luis Borges's short story, "La Biblioteca de Babel," a fictional place for scholars and artists — or anyone with curiosity and a sense of humor — to reflect on, well, everything. A universe of infinite rooms and knowledge, The Library of Babel contains every book ever written or that might be written.
La Biblioteca calls forth a magical literary setting for our wine, with nods to the great libraries, great books, and great wine libraries of the world.
Connected Through Storytelling
Winemaking — just like Borges's vast library — is a world of endless possibilities, a story with ever-changing characters and plot twists: the soil, the weather, the vineyards, the grapes, and the vines on which they grow. And let's not forget those who tend the land and make the wine. And, finally, you — the people who enjoy our wines and curate your own stories through shared bottles and experiences.