Low-Intervention, Small-Batch Wines from Oregon's Willamette Valley
The Willamette Valley is fertile—almost magical—ground for producing exceptional Pinot Noir and Chardonnay. To keep it that way, we've made a commitment to continuously strive to lower our impact on the environment. Our investment in sustainability not only ensures the health of our vineyards for years to come, but also protects this beautiful place we call home.
One is complex and cold. The other lush and warm. The Aegrina and Wapato Ridge vineyards are living, breathing entities – leading characters – in La Biblioteca's rich story.
Wapato Ridge
A VINEYARD WITH A VIEW
The lush and warm Wapato Ridge Vineyard is set on a southeast-facing slope surrounded by a magical forest of ancient fir trees, a duck pond, and emerald green grass. It's a sanctuary for bees, hawks, and other wildlife. Offering stunning views of the Chehalem Valley, Wapato Ridge is just over the hill from the acclaimed vineyards of Penner Ash and two hills over from the famed Beaux Fr res vineyards. The Pinot Noir vines of Wapato Ridge are unusually tall since its deep, high-clay soil holds lots of water and nutrients. The vineyard's wines are consistent from vintage to vintage due to its rich soils. The bright morning sun and crisp, cool air help create wines that are perfumed and floral, yet plush with intense dark fruit flavors.
WAPATO RIDGE

LOCATION.

Newberg, Oregon

AVA.

Yamhill-Carlton

ELEVATION.

400 ft.

SIZE.

10 Acres

PLANTED.

2007

SUSTAINABILITY.

LIVE Certified
Aegrina
A VINEYARD WITH A BIG PERSONALITY
The complex and cold Aegrina Vineyard is set on a southwest-facing slope just minutes from downtown McMinnville. The vineyard sits in the protected weather shadow of the Coast Range mountains, leading to a unique winegrowing climate that causes the fruit to ripen slowly without danger of mold or mildew. Exposure to wind and chilly air, especially during the growing season, causes higher shifts in day and night temperatures giving the wines more distinction: bigger structure, higher tannins, more acidity, and greater aging ability. The vineyard, with its thin volcanic soil and underlying marine basalts, creates wines that are notorious for their massive palate of black fruit, spice, and earthy flavors. Driven by the whims of Mother Nature, each vintage can vary dramatically offering challenges and opportunity for La Biblioteca's winemakers.
AEGRINA

LOCATION.

McMinnville, Oregon

AVA.

McMinnville

ELEVATION.

300 ft.

SIZE.

22 Acres

PLANTED.

2007

SUSTAINABILITY.

LIVE Certified
Authentically Crafted. Responsibly Farmed.
You can feel good about supporting our vineyards because we have made it a priority to take responsibility for our production and our impact on the land. Using minimal intervention, sustainable practices, and years of wisdom, our winemakers have crafted exquisite vintages that represent the best of the Willamette Valley and it's unique terroir.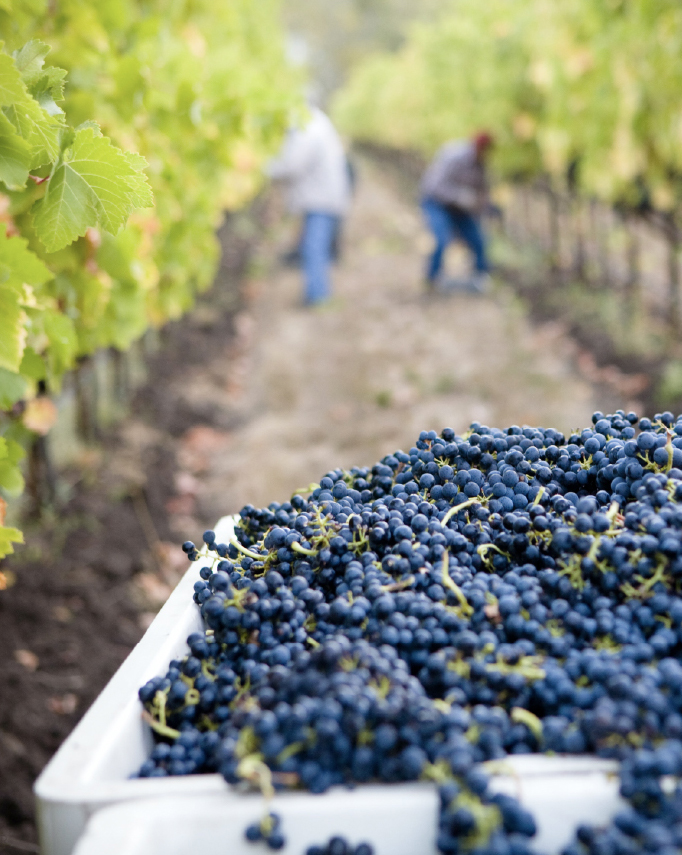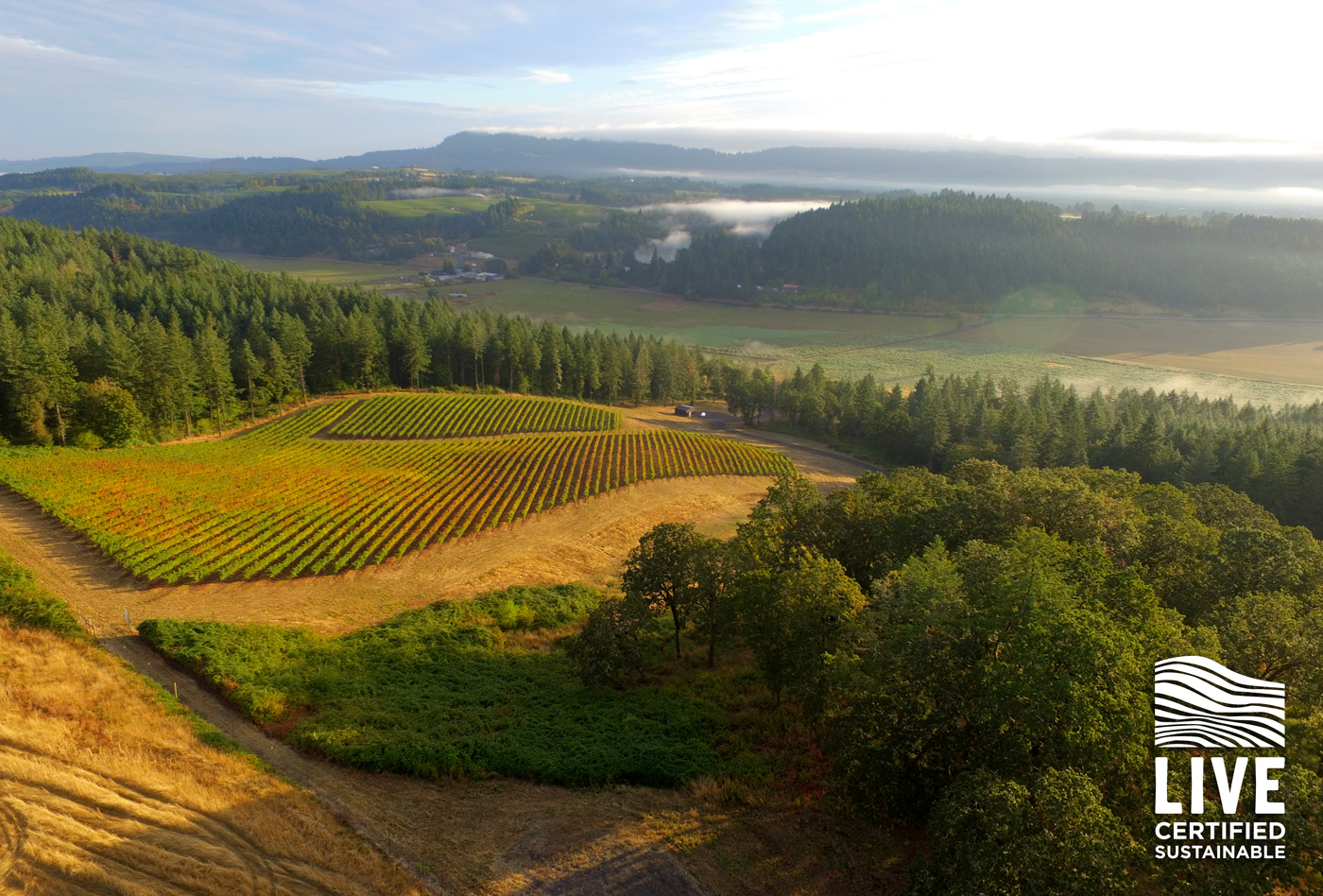 Committed to Sustainable Practices
At La Biblioteca, we pay homage to the wild natural beauty of the Willamette Valley by using low-intervention, science-based practices to make our small-batch wines. Each of our estate vineyards is dry farmed and LIVE (Low Input Viticulture and Enology) certified. The LIVE program designation, the highest level of sustainability certification in the Pacific Northwest, ensures the preservation of native habitat, watershed quality, and wildlife through rigorous biodiversity requirements and whole-farm certification.