Taste the Willamette Valley in
Every Sip
Exquisitely Crafted Small-Batch Wines From Oregon's Willamette Valley
The story of Oregon wines begins with the land. The Willamette Valley is fertile—almost magical—ground for producing exceptional Pinot Noir and Chardonnay. La Biblioteca's small batch, high-quality wines are beautiful expressions of Oregon's terroir: its magic. Our estate vineyards are tended with care to produce low-yield fruit with optimal flavor. No matter where you are on your wine journey—novice or connoisseur—La Biblioteca invites you to pour a glass, savor a moment, and taste the magic of the Pacific Northwest.
We Are Committed to Sustainable Practices
At La Biblioteca, we pay homage to the wild natural beauty of the Willamette Valley by using low-intervention, science-based practices to make our small-batch wines. Each of our estate vineyards is dry farmed and LIVE (Low Input Viticulture and Enology) certified. The LIVE program designation, the highest level of sustainability certification in the Pacific Northwest, ensures the preservation of native habitat, watershed quality, and wildlife through rigorous biodiversity requirements and whole-farm certification.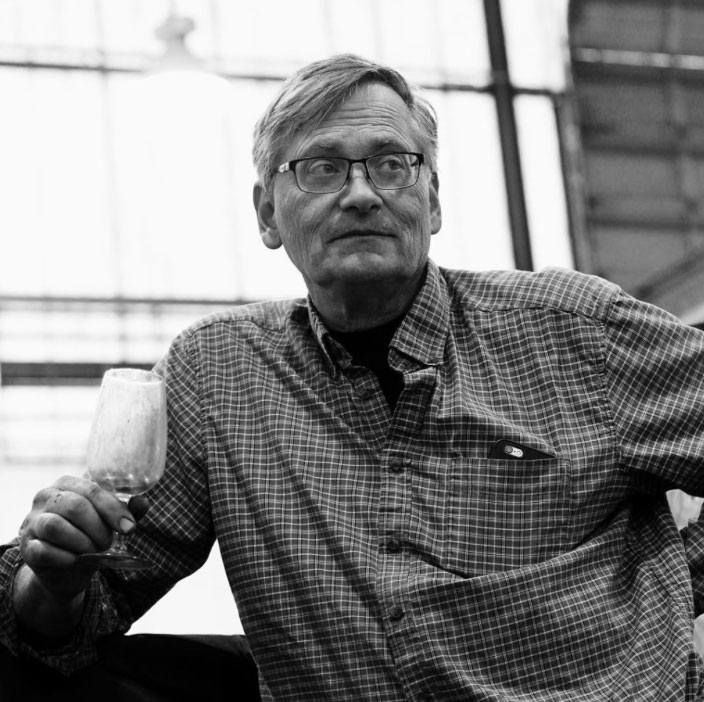 Robert Brittan
Winemaker/Viticulturist
A fascination and passion for winemaking started early for Robert Brittan. He began what would be an illustrious career by making wine as a teenager in his dorm room at Oregon State in the early 1970s. He completed his formal education at UC Davis, California. Next, he moved to Napa Valley and made wines for (drumroll, please) Far Niente, St. Andrews, and Stags' Leap. Though celebrated as a legendary California winemaker, Robert longed for a new challenge: producing wine in cooler climates. He packed his bags and headed north. In 2004, Robert landed in Oregon and launched his own label, Brittan Vineyards.
Robert was thrilled to partner with La Biblioteca and develop their estate vineyards: Wapato Ridge and Aegrina. He understood their potential and knew he could make wines that were authentic expressions of Oregon and its terroir. Using minimal intervention, sustainable practices, and years of wisdom, Robert and associate winemaker, Emily Terrell, craft exquisite La Biblioteca Pinot Noir and Chardonnay that represent the essence of the Willamette Valley.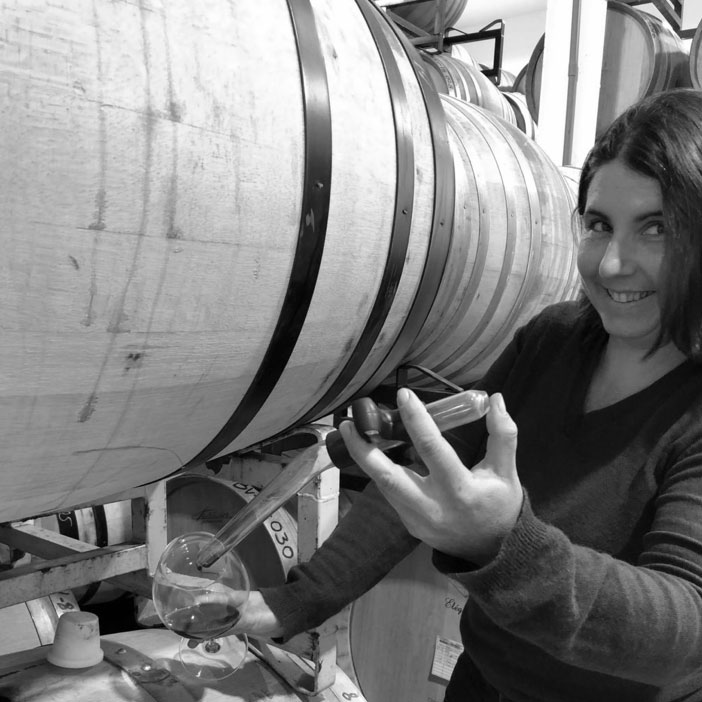 Emily Terrell
Associate Winemaker
Emily Terrell also felt the pull of winemaking in her undergraduate years as a student at the University of Washington. She went on to earn a master's in wine biotech at the University of British Columbia and spent three years in the cellars, vineyards, and labs of New Zealand, Australia, Canada, and France. A growing interest in the site-driven nuances of Pinot Noir led Emily to the beautiful Willamette Valley. In 2013, she joined the team at Brittan Vineyards inspired by its culture of excellence. She works closely with Robert, a fellow scientist, to create unique estate wines of distinction.